Eniva® Restore Premium Natural Conditioner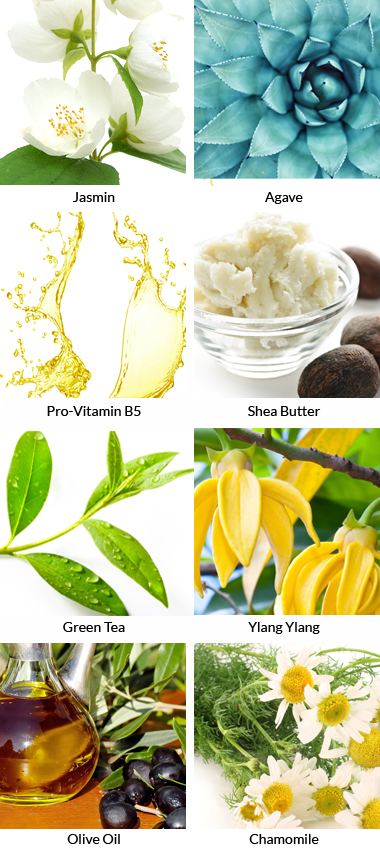 RESTORE your hair's brilliance with this premium all-natural conditioner. Boost volume and restore moisture with exotic oils and extracts that nourish hair and scalp, leaving your hair silky, shiny and soft.
Natural Botanicals and Vitamins:
• Jasmine Flower • Green Tea Leaf • Agave Extract • Chamomile • Pro-Vitamin B5
• Keratin Amino Acids • Shea Butter • Olive Oil • Ylang Ylang Flower Oil
SAFETY PROMISE
• No Parabens
• No Phthalates
• No MEA, TEA or DEA
• No Glycols or Aluminum
• No SLS or other Sulfates
• No Dyes or Artificial Fragrances
What all Breast Cancer-Aware Women and Loved Ones Need to Know...
Especially Those Who Must Avoid Toxic Products In or On Their Bodies
The following cancer-related or irritating ingredients are found in the majority of skin and body care products:
• Phalates – Research has linked phalates to cancer, birth defects and hormone disruption; also known as DEHP, DINP, BzBP, DBP, DEP or DMP.*
• DEA – shown in research to cause cancer in laboratory animals; TEA, MEA are chemically similar to DEA.*
• Diazolidinyl Urea or Iodopropynyl Butylcarbamate – a formaldehyde releaser used as a preservative; formaldehyde is a known human carcinogen.*
• PFCs - Often hidden in the words "fluoro" or "perfluoro", these chemicals have caused cancer in rats, may cause birth defects, and may damage the thyroid and immune systems.*
• SLSs – Known as sodium lauryl sulfate or sodium laureth sulfate, these are common ingredients in skin care products to produce "suds or foam" but they may cause mutagenic activity in the body; commonly found in engine degreasers!*
• Mineral Oil – Believe it or not, mineral oil is a petroleum-derived ingredient; it is often contaminated with toxic petro-chemicals.*
• Propylene Glycol – This is a main ingredient found in anti-freeze in your car! Unfortunately it is also found in many body care products. Research shows it can be damaging to your kidneys, liver, and skin.*
• Artificial Colors – Often shown as "D&C" or "FD&C," these chemicals have been linked to skin irritation and allergic reactions; may also worsen skin conditions such as eczema.*
• Artificial Fragrances – many contain petro-chemicals, which contain contaminants.*
At Eniva We Are Committed to:
Safety... life-enhancing products that can be trusted.

Quality... only the highest quality and pure ingredients combined with quality assurance in manufacturing.

Effectiveness... innovative formulas based in science that produce real results.

Core to our values is the passion we have to help people experience a lifetime of vibrant and abundant health. The Eniva Natural Body Care product line delivers on the promise of healthier solutions for daily living.
---
* This statement has not been evaluated by the Food and Drug Administration. This product is not intended to diagnose, treat, cure, or prevent any disease.
Restore Conditioner (12 oz)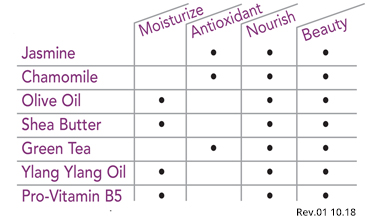 Ingredients: Water (Aqua), Cetearyl Alcohol, Glycerin, Stearalkonium Chloride, Dimethicone, Caprylic/Capric Triglyceride, Jasminum Officinale (Jasmine) Flower/Leaf Extract, Camellia Sinensis (Green Tea) Leaf Extract, Agave Americana Leaf/Stem Extract, Camellia Sinensis (Chamomile) Leaf Extract, Panthenol (Pro-Vitamin B5), Tocopherol, Keratin Amino Acids, Butyrospermum Parkii (Shea) Butter, Olea Europaea (Olive) Fruit Oil, Phenoxyethanol, Tetrasodium Glutamate Diacetate, Citric Acid, Cananga Odorata (Ylang Ylang) Flower Oil.
Safety Promise:
• No Parabens or Phthalates
• No MEA, TEA or DEA
• No Glycols or Aluminum
• No SLS or other Sulfates
• No Dyes or Artificial Fragrances
Directions: After using REVEAL botanical shampoo, rinse well. Massage RESTORE conditioner into hair and leave on for at least one minute. Rinse thoroughly. For damaged hair, leave on for up to fifteen minutes.
Caution: For external use only. Keep out of reach of children.