Bone Health* Program
The Eniva Bone Health Program provides a unique delivery system of liquid, ionized minerals and high potency, solubilized phytonutrients and vitamins. It is specifically designed to support effective absorption and assimilation of nutrients for middle age and older adults.* It comes with an industry leading Outcome Assurance money back guarantee.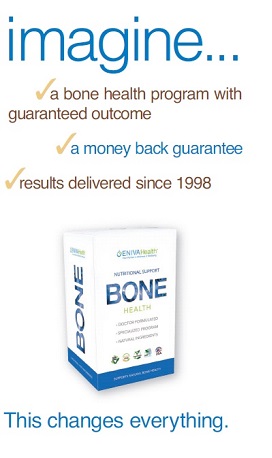 The Bone Health Program Includes:
• 1 VIBE Fruit Sensation – 32 oz bottle
Gluten free, cold processed blend of specialized ingredients with more than 30 different phytonutrients to help nourish the body while helping counteract free radical damage. One ounce contains the antioxidant equivalent of up to 10 servings of fresh fruits and vegetables. †Published medical testing shows it supports the health of cellular DNA.* VIBE provides a nutritional foundation of minerals and vitamins with validated RDA values, concentrated vegetable, fruit and aloe vera extracts, as well as a specialized green tea EGCG catechin complex.*
• 1 Cell-Ready® Multi Minerals – Natural Flavors – 32 oz bottle
Concentrated liquid minerals in a specialized mineral blend are formulated to help promote nutritional balance and normal development, structure, function and health of the skeletal system.*
• 1 Efacor Omega-3s Fish Oil – 60 softgels
Essential Fatty Acids (EFAs) are beneficial fats that are required by the body for proper function and health. EFAs are not made by the body and must be supplied in the diet. EFAs are essential components of cartilage and bone.*
• 1 Cal-Mag Minerals Liquid Concentrate – 32 oz bottle
Calcium and Magnesium play many critical roles in the body, most importantly the support of strong and healthy bones. Getting the correct balance of these important nutrients is critical for optimal health outcomes.*
• 1 Vitamin D3 - Adult – 120 mL
Known as the sunshine vitamin, vitamin D3 is an essential nutrient that is identified as a "pro-hormone" in the body. It goes to work at the DNA level in supporting multiple body systems to promote health.*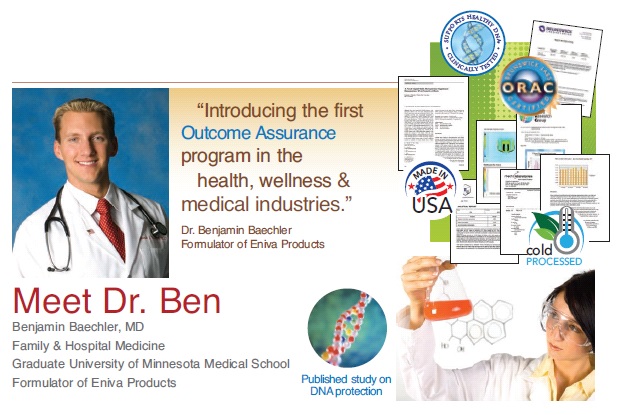 *This statement has not been evaluated by the Food and Drug Administration. This product is not intended to diagnose, treat, cure, or prevent any disease.