Renew Lip Nutrition (.15oz - 2 pack)
Currently Sold Out. Check Back for Availability.
Eniva® Renew Lip Nutrition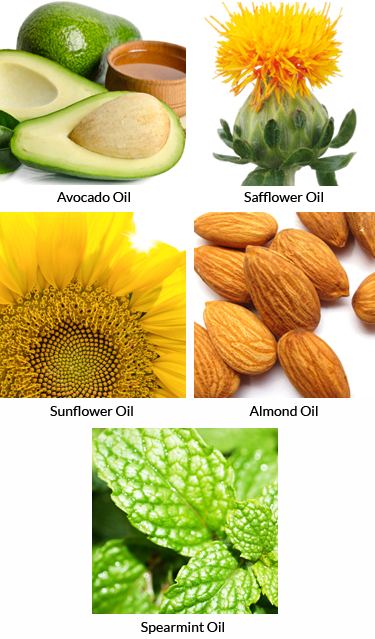 Moisturizes your lips with a natural blend of soothing plant nutrients and exotic oils. The specialized formula nurtures and promotes radiant lips.*
Key Benefits:
• Nurture your lips with healthy t-Resveratrol, L-lysine, Green Tea and Vitamin E.
• Smooth away cracks and refresh with essential oils:*
• Almond Oil • Sunflower Oil • Avocado Oil • Safflower Oil • Spearmint Oil
Eniva Lip Nutrition: The Next Generation in Body Care
Your lips are a critical part of your body. Just think how many times in a day you use them – thousands of motions to help you speak, chew and express emotion. And as we age, the lips are a key area where we see changes – thinning, wrinkles and a primary site for the development of serious skin issues.
Due to the lips' positioning on the body as a primary "shadow point," they receive significant sun exposure. That is why skin issues on the lips are so common. In women, the lips are also a common site for cosmetic application to help them appear bigger or more balanced – yet this is done through primarily temporary and only cosmetic applications which actually work against the health of the lips over time.
Sadly, most of us do little to help keep our hard-working lips healthy on a daily basis. While lip "balms" have been popular for quite some time, they often do little to actually help. In fact, most balms are only temporary solutions and often contain mineral oil or petrolatum, which actually dehydrate lip tissue from the bottom up.
The solution?
Topical daily lip nutrition! The Eniva Renew Lip Nutrition is a new advancement in daily skin care that addresses lip moisturizing, healthy aging and cellular health.* As an added benefit, healthy lips also look great!
The Natural Lip Nutrition formula delivers on all fronts of moisturizing, protection, aging and cellular health.* With its nutrient-rich natural formula and lack of harmful petro-chemicals or artificials, it delivers daily nutrition for one of the hardest working areas of the body. The nutrient-rich botanical complex of oils (Almond, Sunflower, Avocado, Safflower and Spearmint), Green Tea extract, L-lysine, Vitamin E and trans-Resveratrol keep the lips looking great, feeling smooth and revitalized with daily nutrition.* The Green Tea and trans-Resveratrol add a power packed combination for cellular health.* All in a light natural spearmint flavor, this body care product is sure to be a pleaser.
• At a minimum, apply nightly before going to bed. It may also be used multiple times throughout the day to help keep the lips at their best! This is not a balm, this is lip nutrition!
SAFETY PROMISE
• No Parabens
• No Phthalates
• No MEA, TEA or DEA
• No Glycols or Aluminum
• No SLS or other Sulfates
• No Dyes or Artificial Fragrances

At Eniva We Are Committed To:
Safety... life-enhancing products that can be trusted.

Quality... only the highest quality and pure ingredients combined with quality assurance in manufacturing.

Effectiveness... innovative formulas based in science that produce real results. Core to our values is the passion we have to help people experience a lifetime of vibrant and abundant health. The Eniva Natural Body Care product line delivers on the promise of healthier solutions for daily living.
---
* This statement has not been evaluated by the Food and Drug Administration. This product is not intended to diagnose, treat, cure, or prevent any disease.
Ingredients:
Prunus Amygdalus Dulcis (Sweet Almond) Oil, Helianthus Annuus (Sunflower) Seed Oil, Beeswax (Cera Alba) (Cire d'abeille), Persea Gratissima (Avocado) Oil, Euphorbia Cerifera (Candelilla) Wax (Cire de Candelilla), Carthamus Tinctorius (Safflower) Seed Oil, trans-Resveratrol, Mixed Natural Tocopherols (Vitamin E), L-Lysine, Mentha Viridis (Spearmint) Leaf Oil, Camellia Sinensis (Green Tea) Leaf Extract, Glycerin (Vegetable).
Directions: At a minimum, apply nightly before going to bed. It may also be used multiple times throughout the day to help keep the lips nourished and moisturized.
Caution: Discontinue if rash starts. Not for internal consumption. Store below 118°F.