Same Superior Value, New Value Pricing.

EFACOR® provides premium potency and purity in a specialized, natural Omega-3 oils EFA supplement containing high-dose EPA and DHA. The omega-3 EPA DHA formula focuses on providing these strongly-researched substances with a synergistic blend of other Omega-3 derivatives. Manufactured under strict cGMP standards, EFACOR® is a highly purified fish oil – free of environmental contaminants.
The Value of Omega-3 EFAs
Essential Fatty Acids (EFAs) are beneficial "good" fats required by the body for proper function and health. EFAs are not made by the body and must be supplied in the diet. Without them, the body cannot be healthy. The average diet is high in Omega-6 EFAs, but is low in the health benefiting Omega-3s. And unfortunately, most diets are even lower in the two most important Omega-3s: EPA (Eicosapentaenoic Acid) and DHA (Docosahexaenoic Acid). These are almost exclusively found in marine (fish) sources.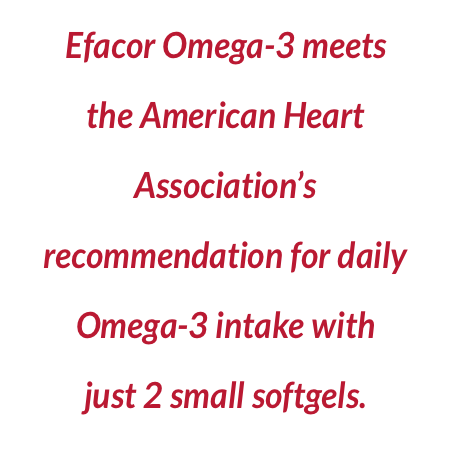 The EPA & DHA Difference
Every team has its "Most Valuable Players," and when it comes to the Omega-3 Team, EPA and DHA are MVPs. EPA and DHA are the two most studied derivatives of the beneficial Omega-3 fatty acids.    
EPA and DHA are recognized by the scientific community as critical in providing the majority of health benefits associated with Omega-3s. Although products tout the health benefits of Omega-3s, many are relatively low in the most important ones: EPA and DHA.    
Efacor is a concentrated, pharmaceutical quality, Omega-3 dietary supplement. It provides prescription potency EPA and DHA. Efacor Omega-3 is guaranteed ultra-pure, free of environmental contaminants and to have exceptional taste. Plus, it is responsibly sourced and Friend of the Sea certified.
Plant or marine source of Omega-3s?
Although Omega-3s can be found in high concentration in plant material (such as flax) the body must convert these "upstream" Omega-3s into the most active forms: EPA and DHA. Most experts agree this conversion of upstream dietary Omega-3s (such as ALA) for the average (non-pregnant) individual is between 1-10%, dependent upon metabolite. In addition, increased age, digestive challenges, ill health and poor quality plant oil can lower this rate even further.
Most agree direct supplementation with the active Omega-3 metabolites EPA and DHA are the best way to supplement one's diet.
• Remember, the two key Omega-3s are EPA and DHA.
• EPA and DHA are virtually absent in vegetable sources of Omega-3s.
• To obtain EPA and DHA in substantial quantities, we must turn to marine (fish) sources.
How can I increase my EPA & DHA Omega-3s?
Fish is the most significant source of beneficial Omega-3s. Unfortunately, warnings against consuming large quantities of fish exist due to concerns over environmental contaminants and some individuals do not like the taste of fish. This is where supplementation helps.
Healthcare professionals recommend a high-potency Omega-3 dietary supplement with concentrated EPA and DHA, like Efacor Omega-3. In addition, the American Heart Association (AHA) recommends the daily dietary intake of Omega-3s EPA and DHA at 1,000 mg per day for cardiovascular health.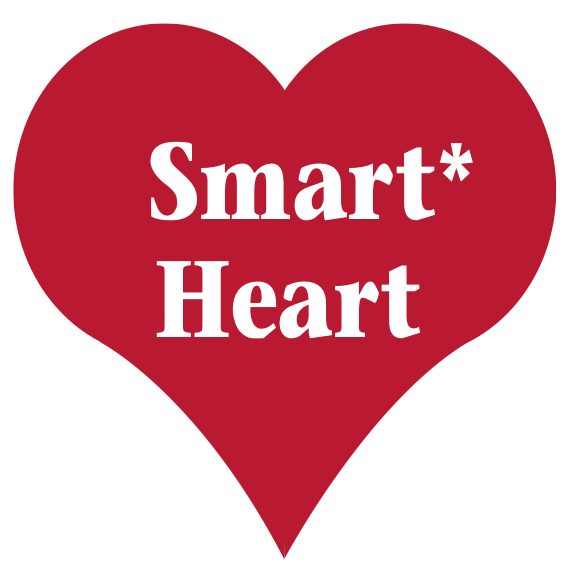 POTENCY: Exceptional Formulation
• Prescription Grade Potency Per Serving (2 softgels)
– Concentrated levels of EPA + DHA: the most recognized Omega-3s for body functions
– 1,020 mg of EPA + DHA per serving
– Other Omega-3s          
• Doctor formulated           
• Significant value
PURITY: Safety Assurance
• Efacor is guaranteed ultra-pure and free of environmental contaminants by extensive testing
– Through the use of advanced purification techniques, such as sequential molecular distillation, potential contaminants are removed.
– Independently tested for more than 500 potential contaminants (mercury, PCBs, dioxins, etc.)
• Manufactured under strict quality standards:
– Strict adherence to FDA requirements and industry leading Good Manufacturing Practices (GMPs)
– Specialized techniques to ensure protection of oils from oxidative stress during production
TASTE: Masterful Formulation
• NO "fishy" smell, taste or burping
– Exceptional citrus flavor
– Easy to swallow smaller liquid softgels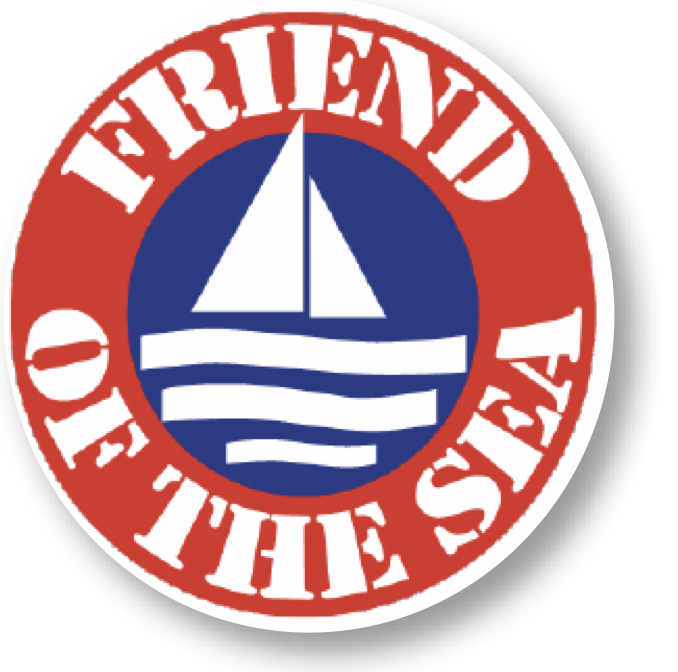 FRIEND OF THE SEA: Certified

• Only sustainable sources of fish are used • Ecological commitment to not overfish • Appropriate machinery for environmental respect
The Omega-3s in EFACOR Have Been Shown to Support:
• Cardiovascular Health*
• Neurologic Health and Mood*
• Immune and Joint Health* • Vision and Ocular Health*
• Healthy Weight and Skin*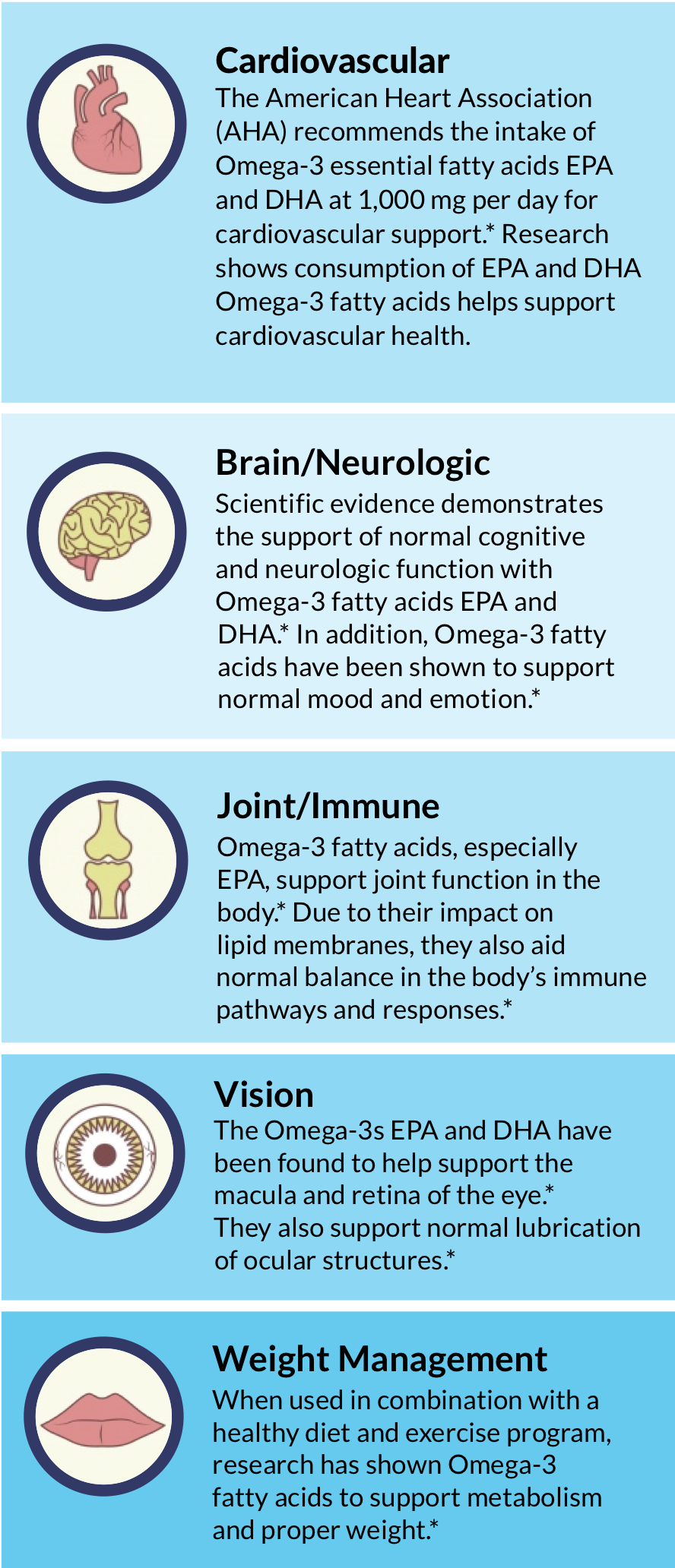 EFACOR meets the American Heart Association's (AHA) recommendation of providing 1,000 mg of EPA and DHA daily for cardiovascular health. The FDA's qualified health claim is: Supportive but not conclusive research shows that consumption of EPA and DHA Omega-3 fatty acids may reduce the risk of coronary heart disease.**
Scientific References: Data on file, Eniva Corporation, 2017.
---
**FDA evaluated the data and determined that, although there is scientific evidence supporting the claim, the evidence is not conclusive.
*These statements have not been evaluated by the Food and Drug Administration. This product is not intended to diagnose, treat, cure, or prevent any disease.
GLUTEN FREE, DAIRY FREE, NON-GMO. KETO Friendly.

GREAT TASTING & HIGH POTENCY Omega-3 fish Oil. Over 1,000 mg EPA,DHA+DPA per serving!

Powerful Whole Body Health- Heart, Brain, Joints, Mood, Memory, Vision, Skin and Hair.*

ULTRA-PURE, heavy metal tested, lab verified.

Natural citrus flavors only. No sugar/sweeteners.

ECO FRIENDLY- SUSTAINABLY SOURCED & CERTIFIED from pure global waters.

Doctor Formulated and Doctor Recommended- offered in hundreds of clinics and hospitals.

Premium Fish Oil Omega-3 Essential Fatty Acids with EPA/DHA/DPA: Efacor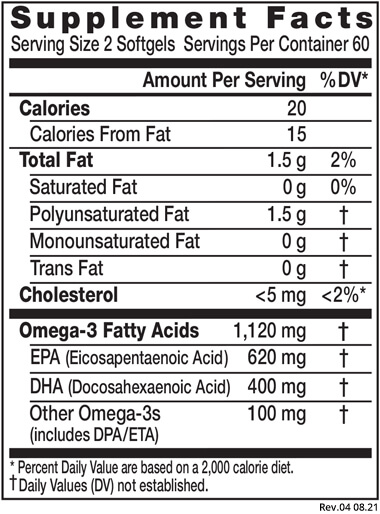 Ingredients: Highly refined and concentrated omega-3 fish oil, capsule (gelatin, glycerin and purified water), natural citrus flavor, proprietary antioxidant blend (consisting of rosemary extract, natural tocopherols and ascorbyl palmitate).
• Gluten, Soy & Dairy Free
• Zero Sugar
• No Artificial Flavors or Colors
• Odor Free
• No Fishy Taste
Directions:
Adults: Two softgels daily, preferably 10 minutes before a meal.
Children (4+): One softgel daily.

Caution:
As with all dietary supplements, contact your doctor before use. If taking prescriptions, have an ongoing medical condition, pregnant, nursing or under age 18 contact your doctor before use.
DO NOT CONSUME IF YOU HAVE A SENSITIVITY TO FISH.