Product Description

Eniva® MAX Green Coffee Bean fitness formula contains maximum potency pure Green Coffee Bean extract for supporting a healthy weight.* With no binders, fillers or additives, this premium formula delivers pure green coffee bean for max results.*
Listen as Dr. Ben explains the SCIENCE behind the Innovation...
~ CLICK HERE ~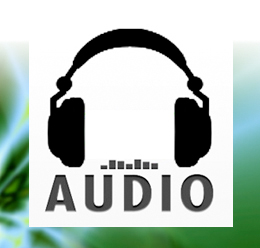 Health Benefits of Green Coffee Bean:
• Supports a healthy metabolism*
• Assistance for a healthy weight*
• Safe complement to diet and exercise for promoting a healthy weight*
• Helps maintain healthy blood glucose*
• Supports heart function*
• Supports healthy blood pressure*
Natural Weight Breakthroughs
Raw green coffee beans contain a special ingredient shown to support a healthy weight.* Known as CHLOROGENIC ACID, this natural component offers a number of potential health benefits for metabolism, cardiovascular and blood sugar function.*
Here's How It Works
Glucose is normally released into the blood stream after a meal or physical activity, and it is then used for energy. Essentially the Chlorogenic Acid inhibits the normal release of glucose into the blood. Since the glucose is not available, the body "switches" to burning fat cells in order to generate energy. Burning fat cells is ideal for those looking to drop pounds. Some experts believe Chlorogenic Acid may also help hinder the absorption of dietary fat and the strong physiologic effects of Chlorogenic Acid may limit the development of new fat cells.*
Ongoing research in the study of the green coffee bean extract is also showing positive correlation to the heart, especially as relates to blood pressure and cholesterol.* Plus, the most exciting research to date shows promise for glucose tolerance and how Chlorogenic Acid could provide support for people with blood sugar challenges.* Research is ongoing.
Eniva MAX Green Coffee Bean – Quality and Differences
• POTENCY: High potency 800 mg/serving!
• 50% Chlorogenic Acid – highest amount available in a supplement!
• PURITY: Exceptional purity with ONLY green coffee bean extract. No fillers or binders, no artificials, no additives no stearates, no laureates, no dioxides or sulfates!
• APPEAL: For everyone, with vegetarian-friendly capsules and ingredients!
• VALUE: Exceptional value making weight support affordable.
• EASY TO USE! Just 2 capsules per day!
---
Q & A – Eniva MAX Green Coffee Bean

What is Green Coffee Bean?
Green Coffee Bean is the raw, green version of a specialized type of coffee bean.
What are the active ingredients in MAX Green Coffee Bean?
Chlorogenic Acid is a beneficial compound shown in clinical research to support blood sugar, metabolism, normal weight and BMI.*
What is the primary mechanism of action with the Chlorogenic Acid?
Chlorogenic Acid inhibits the release of glucose in the body. When there is less glucose for the body to burn, the body switches to burning stored fat.
Is the amount of Chlorogenic Acid important?
Absolutely. Clinical research shows a supplement must contain at least 45% to have an effect in the body. The Eniva Green Coffee Bean has 50%.
Are there any other ingredients in the Green Bean Extract?
No, just pure green coffee bean extract, encased in a vegetarian softgel capsule. This means the product is gluten free, and allergen free. The coffee bean is non-GMO, and free from contaminants. There are no fillers or binders or preservatives, and no artificial ingredients. It does not contain any animal-derived ingredients, making it well-suited for both vegans and vegetarians.
What other support might Green Coffee Bean offer?
Research also shows it may be helpful in supporting the heart, glucose health and weight management..* Research is ongoing
Can I get the same benefits from drinking Coffee?
No. The Chlorogenic Acid is destroyed when coffee beans are roasted. And, making a brew from unroasted beans is extremely bitter and not potent.
What is the recommended dosage of Green Coffee Bean?
We recommend 800 mg per day, taking 1 capsule twice a day (one in A.M. and one in P.M.) preferably on an empty stomach.
Can I take MAX Green Coffee Bean with the other Eniva Products?
Yes, you may. They will not interfere. You may also use this product while using the Strawberry Slim; they are nicely synergistic.
Is there caffeine in the Green Coffee Bean?
Due to the fact this is a coffee bean product, there is a very small amount of caffeine present. It is less than half the amount of caffeine you would get in a cup of regular coffee. Individuals who may have a sensitivity to caffeine should start with one capsule per day to determine how their body will respond. There are no known side effects to the green coffee bean extract, although due to the nature of its coffee source, there is a small amount of caffeine.
How Long before I start to see results?
As with most dietary supplements, results vary per person. Although overall results show some individuals may see one pound of weight loss per week, experts agree individuals should allow 8 to 12 weeks for results to fully appear. Some people have reported seeing results much sooner. The Green Coffee Bean product works best when accompanied by a healthy diet and a regular schedule of exercise.
Can someone with a medical condition take this product?
We always recommend to visit with your primary health care provider before beginning any supplementation program, especially if you are taking any other medications. There are currently no known significant negative side effects of the Green Coffee Bean. Anyone who may have an allergy to caffeine should not take this product. As usual, we do not recommend women who are pregnant or breastfeeding, nor children under the age of 14 take this product. If a person is diabetic, this product should not adversely impact them; however, we suggest they closely monitor their glucose while using the product and as always, check with their primary care physician for advice.
Scientific References:
Data on file, Eniva Corporation, 2015.
---
* This statement has not been evaluated by the US Food and Drug Administration. Eniva products do not treat, reduce, cure or prevent disease. They are not a replacement for medical advice or treatment.
NOTE: Each person may experience different outcomes depending on their individual health status. Individual results may vary. Proper weight management should be accomplished in conjunction with a good diet and exercise. Eniva supplements are meant to assist the body's efforts in weight management and do not guarantee weight loss. Consult your healthcare provider before starting any nutritional supplement program/product.
Nutrition Facts
Ingredients: Vegetarian capsule, green coffee bean extract.
• No Artificial Colors
• No Artificial Flavors
• No Wheat or Gluten
• Vegetarian Friendly
• Diabetic Friendly
• No Milk Products
Directions: Adults: 2 capsules daily.
Storage Directions: Refrigerate after opening. Avoid heat and moisture.
Caution: Do not consume if tamper resistant seal is broken or missing. Do not consume if you are allergic to any component found within product. As with all dietary supplements, contact your doctor before use. If taking prescriptions, have ongoing medical conditions, pregnant, nursing or under age 18, consult doctor before use. KEEP OUT OF REACH OF CHILDREN.
Find Similar Products by Category
Customers also viewed